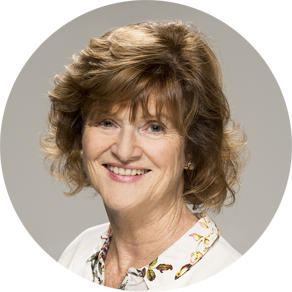 Andree Harpur
B.A. H.D.E. D.C.G. M.A. CMICGI

People and their potential have fascinated me throughout my professional life. My clients want to bring change into their lives in order to make them more meaningful, happier. I have spent thousands of hours with people of all ages, exploring their natural potential and planning how to bring this into their lives and into their careers. I would love to do the same with you!
Andrée Harpur and Associates is one of Ireland's most respected and longest established career consultancies. I have had the opportunity to work with individuals and groups at every stage of the career guidance process, throughout Ireland, Europe, the United States, Canada and the Middle East.
Our Career Assessment System, which is the result of many years of experience and knowledge, makes it possible for you to access your natural strengths and ability and to apply these to a career you love.
I am a member of the Institute Guidance Counsellors and a Masters graduate of University College Dublin. We use Psychometric Testing recognised by the British Psychological society.
My wide Corporate experience, working with major banks, insurance companies, government agencies and the national media is very exciting and constantly inspiring.
I have also have the privilege of lecturing in Career Guidance in University and training wonderful Career Counsellors who now work with so many people in so many different areas.
Writing two books on the subject of Career Guidance was tremendously fulfilling and exposed me to a whole audience I would never have had the pleasure of meeting otherwise.
It would be a pleasure to use all of this experience to help you unlock your potential and use it in an exciting way in your life.
University Lecturer
2000- 2010 As a Lecturer in University College, Maynooth, Co Kildare, Andree trained hundreds of Career Guidance practitioners.
2010 – 2015 Andree joined the staff in Dublin City University.
She was responsible for supervising students of the Masters in Career Guidance Degree.
Andree designed and presented the Career Guidance in Private Practice module as part of the Masters in Career Guidance in Dublin City University.
Publications
In 2011 Andree co-authored Sorted! This book outlined the Career Guidance System in Ireland, enabling secondary school students and their parents to make informed career decisions and to make a smooth and effective transition into Further Education.
Kite Books, Dublin, Ireland, Andree Harpur and Mary Quirke, 2011
In 1998 Andree published Work: Inspiration and Transformation. This book details the career guidance process for adults from any background. Blackhall Publishing, Dublin, Ireland. Andree Harpur. 1998
Media Participation
Andree has contributed on many occasions to national radio and television programmes.
She has also contributed articles to many national newspapers and had a regular column in one of the main national newspapers, "The Irish Times".

---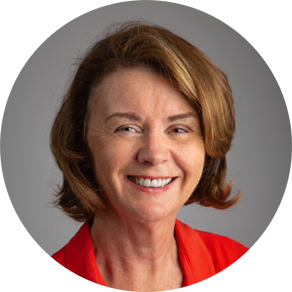 Mary Egan
B.A. H.D.E. H.D.C.G.
Qualified Myers Briggs & Choice Theory Practitioner, Qualified Life Coach with Executive Coaching, Kingstown College (QQI recognised).
I have spent most of my adult life working with young people, helping them to explore and unlock their potential. Every client has the knowledge within to understand what suits her/him best but sometimes need help with the exploration process. I provide tools to help the exploration process and offer information, advice and guidance to help clients make realistic choices about their education, training and work. It is a great privilege to assist with this process and see it to a successful conclusion.
I have recently joined Andrée Harpur and Associates, one of Ireland's most respected and longest established career consultancies. This was a natural choice for me as I feel passionately about the importance of providing a very professional service for young people and adults seeking career advice.
I have considerable experience in working with young people at both second and third level. This has given me a very good overview of the many possibilities for progression and change there are during one's educational journey. There are many routes to the finishing line.
I have also worked with adults who were considering a career change or who found themselves at a "life crossroads". This is very interesting work as there are so many other variables to consider with people who have a lot of life experience. It can require great courage initially to undertake the first step but it can also result in providing a whole range of exciting new opportunities.
In addition I worked with state agencies assisting marginalised young adults to explore their options and to make effective choices which resulted in them getting on the training and educational ladder; this was very rewarding as many of them had left school early.
My third level experience also included doing considerable work with the major employers in the area of graduate recruitment: financial, engineering, educational, ICT, Civil Service etc. I have a great understanding of the world of work, the recruitment process and the type of "soft skills" (in addition to qualifications) graduate employers look for.
In addition to the above I have been privileged to assist legal professionals by profiling and directing or redirecting young people who have suffered setbacks due to accidents or mishaps. There is always a career to suit everyone, no matter how limiting s/he might think their circumstances. This has been very rewarding work.
I am a member of the Institute Guidance Counsellors and sat on the National executive for three years. During that time I was the Convenor for the Continuing Professional Development sub-committee. In this role I ensured that Guidance Counsellors, nationwide, were able to avail of high quality training to enable them to maintain their skills and practices to the optimum standards.
I was the Chairperson of my local IGC branch for three years. I was also instrumental during my time with my branch in hosting the IGC's national Conference in the midlands. I have put a lot of my time and energy into ensuring that, as a professional body, we maintain our standards and practices to the very highest standards.
I would like to offer my considerable experience to you today to assist you in making the best choice for your career, in helping you to start on that ladder that will take you to your dreams.
So many of our dreams at first seem impossible, then they seem improbable, and then, when we summon the will, they soon become inevitable. Christopher Reeve.

---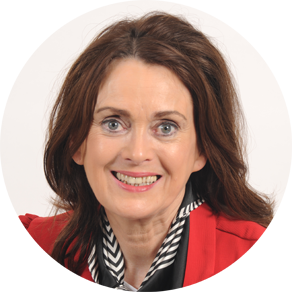 Myra Reynolds
Myra is a graduate in Psychology and English from UCD and a graduate from the Master of Arts (MA) in Guidance Counselling and Lifespan Development at University of Limerick. She is also a certified Reality Therapist. Myra has also completed a Diploma in Cognitive Behavioural Therapy with PCI College Dublin and the IGC.
Having more than a decade's experience in Career Guidance, Myra has successfully overseen the CAO, UCAS, Eunicas, US Applications, Apprenticeship and Further Education pathway process for diverse groups of students and adults.
Myra is passionate about helping people to find their best career fit – one that uses their abilities and that corresponds with their lifestyle goals, leading ultimately to happiness at work. Having observed the career paths of hundreds of people, Myra has seen that the career path is a progression route that can take time, preparation and the proper guidance to develop. These years are a necessary learning experience to help us realise our full potential.
When Myra is not working she loves going to the cinema, painting with a local art group and contributing to a local magazine which chronicles the joys and realities of living in the Irish countryside.

---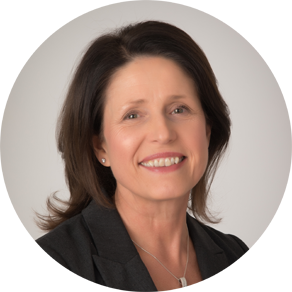 Susan Hawkins
B.A., MSc.Equal, MScGC
I look forward to working with you to discover your strongest skills and talents and to make goals for your future.
I am passionate about education and have a deep love of learning. Motivating and encouraging others to achieve their potential is very rewarding for me. I have worked extensively with third level and second level students and adults. I have a Master's degree in Career Guidance and also in Equality Studies. I bring my own extensive experience to support adults and students on the path to finding a career they love.

---
Thelma Jones

Thelma is an experienced Guidance Counsellor and Guidance Counsellor Supervisor and has worked with hundreds of 2nd and 3rd level students, helping them to make the best career choice.  She is a member of the Teaching Council of Ireland, Institute of Guidance Counsellors, the Psychological Society of Ireland and the Mediation Institute of Ireland.
Thelma's particular area of expertise is pre and post leaving certificate guidance. She recognises that subject choices and college course selection can be complex and confusing. She works with students in a warm, purposeful way to help identify subject choices and career areas that match their unique skills, abilities and personality types so as to assist them along with their studies, career choices and life journey.