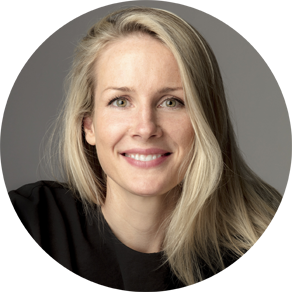 Jenny Blayney
B.A.(int), PGDE, M.Ed. MIGC, MIACP
Each person has a unique personality, strengths and skills that come to life when they find the kind of work that feels right and meaningful to them. My passion is helping people to discover what that work might look like and a career plan to get there. I want you to dream big and get excited about the next step in your career journey – exploring options should be FUN!
Jenny Blayney has worked in the Education sector at every level since completing her BA(International) in Italian and History of Art from UCD. She is a qualified EFL and secondary school teacher and worked for many years teaching adults from all over the world as they prepared for University level language exams. With a background in languages Jenny spends as much time as she can travelling and has volunteered overseas as a teacher in Kenya and Sri Lanka. Following Post-graduate studies in Counselling she realised she wanted to support young adults and adolescents in choosing their career path. In 2011, She completed her Master's degree in Career Guidance and Counselling from Trinity College Dublin and since then has been working fulltime in Second level Guidance. Jenny Is a member of the Institute of Guidance Counsellors and works on the National Parent's Council CAO Helpline each year when the CAO offers come out. Jenny is passionate about promoting wellbeing and is a qualified mindfulness teacher. She has also completed further training in the area of personal counselling, including Cognitive behavioural therapy, motivational interviewing, and restorative practice. She has a special interest in supporting students with learning difficulties/ASD/ADHD etc. In her spare time Jenny's hobbies are kitesurfing and walking her dogs on the beach!