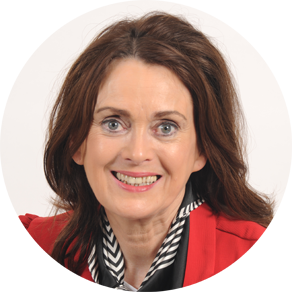 Myra Reynolds
BA, HDE, MEd, MIGC
Myra is a graduate in Psychology and English from UCD and a graduate from the Master of Arts (MA) in Guidance Counselling and Lifespan Development at University of Limerick. She is also a certified Reality Therapist. Myra has also completed a Diploma in Cognitive Behavioural Therapy with PCI College Dublin and the IGC.
Having more than a decade's experience in Career Guidance, Myra has successfully overseen the CAO, UCAS, Eunicas, US Applications, Apprenticeship and Further Education pathway process for diverse groups of students and adults.
Myra is passionate about helping people to find their best career fit – one that uses their abilities and that corresponds with their lifestyle goals, leading ultimately to happiness at work. Having observed the career paths of hundreds of people, Myra has seen that the career path is a progression route that can take time, preparation and the proper guidance to develop. These years are a necessary learning experience to help us realise our full potential.
When Myra is not working she loves going to the cinema, painting with a local art group and contributing to a local magazine which chronicles the joys and realities of living in the Irish countryside.