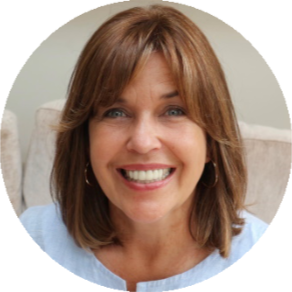 Annie Scaife, BSc, H Dip HRM, H Dip Bus Coaching, MB, MA
Post Graduate Diploma in Business and Executive Coaching, Higher Diploma in HRM (CIPD), MB Entrepreneurship, MA Business and Marketing, BSc. Marketing
Supporting you to recognise and maximise your potential. Working with you to create achievable, meaningful and sustainable success.
Annie Scaife has over 25 years of experience, holding senior roles in Learning and Organisational Development. She works as Consultant and Coach in partnership with individuals and teams across a wide range of industries and third level institutions. Most recently, delivering online support for individuals working in remote environments.
Annie is an experienced facilitator and coach, promoting a mindful approach to develop resourcefulness and capability in individuals.  As a licenced practitioner for personality profiling and emotional intelligence psychometrics, she can help you  gain a deeper insight into your preferences in terms of working style, communication, decision making and stress management. Annie's approach will help you to identify your  'blind spots' and move forward with confidence.
As a committed life-long learner and an experienced coach, she received first place in her class with UCD Smurfit Business School. Annie's qualifications include a Higher Diploma in Business and Executive Coaching, a Masters in Marketing from Trinity College Dublin, a Masters in Entrepreneurship awarded by HETAC, Higher Diploma in HRM awarded by the National College of Ireland. Most recently Annie completed a programme in Leading People with Trinity Business School.
Annie holds a keen interest in wellness and energy management and has completed several short programmes on stress management and positive psychology.